Keynote speakers
Assoc. Prof. Dr. Lyn Robinson,
City, University of London,
United Kingdom
Keynote speech: Transition to the Infosphere: A New Paradigm for Library & Information Science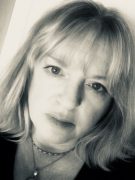 Dr Lyn Robinson is Head of Library and Information Science at City, University of London. Lyn directs City's well-known Library School, and is co-director of the Research Centre for Information Science alongside Professor David Bawden.
Lyn's  research interests span information, documents and documentation, collections, digital culture and digital ethics. She has published widely, and is the author of Understanding Healthcare Information and co-author of Introduction to Information Science. Lyn is a member of CILIP, a member of the Stationers' Company, and a Freeman of the City of London.
Prof. Dr.  Charles van den Heuvel,
University  of Amsterdam,
the Netherlands
Keynote speech: Digital Humanities and Cultural Heritage: New methods and Interactive Interfaces for Research of Early Modern Collections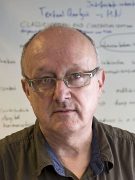 Charles van den Heuvel is Head Research of History of Knowledge at the Huygens Institute for the History of the Netherlands of the Royal Netherlands Academy of Arts and Sciences (KNAW). Furthermore, he holds the chair "Digital Methods and Historical Disciplines" at the University of Amsterdam.  He has a background in history of art and worked in several cultural heritage institutions. Recent research interests are digital humanities, history of knowledge (in particular of knowledge circulation of the Republic of Letters, http://ckcc.huygens.knaw.nl) and history of library and information sciences. Currently, he is principal investigator of the research (infrastructure) projects: Golden Agents: Creative Industries and the Making of the Dutch Golden Age https://www.goldenagents.org and Virtual Interiors as Interfaces for Big Historical Data Research. Spatially enhanced publications of the creative industries of the Dutch Golden Age funded by the Netherlands Organisation of Scientific Research( NWO). https://www.huygens.knaw.nl/virtuele-interieurs-als-interfaces-voor-historisch-onderzoek-met-big-data/?lang=en